Premium Yacht Charter offers different size yachts to fit your budget and needs, All our yachts are skippered by fully licensed captains and experienced and professional crew. From the captain who knows the area perfectly, to the Chef who will prepare amazing meals according to your specifications, the stewardess that will make sure you have all you need and the first mate who will assist you with all the toys aboard (wave runners, paddle board, water skiing, kite surfing...). We personally know all these boats and their crew so you can be sure that you will always get high quality service in a clean and inspected boat. Charter for a day, a week or longer. A family trip, a wedding, a birthday, a corporate event, a special occasion, we are here to offer you the best time of your life!
Day charters depart usually at 10am and return to port at 6pm. You will be welcomed aboard with a tropical drink along with continental breakfast. The Captain will bring you about 3 miles away from Nassau to either Rose Island, Green Cay or Gilligan's Island (The real one!). These islands feature deserted beaches and clear crystalline waters. Once anchored you will have all day to swim with the turtles, snorkel beautiful reefs, and play around with all the water toys.
A delicious surf & turf will be served for lunch.
Make memories on your own yacht for the day – away from the noise and crowds!
On a longer term charter, you may choose to explore the Archipelago of the Exumas. Breathtakingly beautiful, the Exumas are made up of 365 cays, approximately 35 miles southeast of Nassau. The Exuma Island's white sand beaches are encircled by aquamarine waters so clear you can see to the bottom. Whether you want to relax or pick up the pace with exciting water sports, you will be making lasting memories to cherish.
Example of a one week charter
Day 1
Depending on your arrival time, why not kick-start your adventure with a day-trip to Atlantis. Located on Paradise Island, Atlantis is a luxury resort and adventure park featuring all manner of kid- friendly activities. And Atlantis offers adult adventures as well; casino, restaurants, shops and more.
Or if you get to Nassau early and you want to leave right away you'll be happy to settle on-board to cruise toward the island chain of the Exumas. Let's drop the hook at Highbourne Cay and dive in! Snorkel, fish, sunbath or beach comb on one of the Bahamas most beautiful island chains. Next stop, Allen's Cay to feed the iguanas! Also within reach is Ship Channel cay where the kids can touch the stingrays and watch a real shark show!
Day 2
We'll hoist the anchor for Norman's Cay, infamous in the late 70's as a drug smuggling hub and a hideaway for Medellin cartel leader Carlos Lehder. Norman's Cay was featured in the 2001 movie "Blow", starring Johnny Depp, who portrayed the life story of George Jung. Explore a sunken drug-running cargo plane in the lagoon or hike to check out the bullet holes in the ruins of Lehder's estate. MacDuff's, the only restaurant on the island offers a tantalizing menu for dinner. Also within reach are the amazing mangroves of Shroud Cay, a must see!!!
Day 3
Our destination today is Warderick Wells Cay, located near the center of the Exuma Cays Land and Sea Conservation Park. Be awed by the brilliant marine life and the tropical wonderland closely protected by the National Trust. You'll find beautiful varieties of coral and rock here, along with many hiking trails and a huge variety of wildlife. This conservation park is one sight that you do not want to miss!
Day 4
Staniel Cay is a delightful island where the locals greet you with genuine smiles and friendship. Thunderball Grotto, where the James Bond movie of the same name was filmed in the 70's, offers fantastic snorkeling. Swim through the grottos many entrances and passageways, slip in and out and back in again. Rachel's Bubble Bath, a natural ocean spring, is one of the coolest places to swim in the Bahamas. And no trip is complete without a stop by Big Major to feed the famous Bahamian swimming pigs! All in light blue crystal clear water!!! Awesome!!
Day 5
Let's cruise around some other islands of the Exumas. We could stop at Compass Cay to feed and pet the nurse sharks. If you're brave enough jump in for a swim with them. Nurse sharks are actually passive and gentle.
Day 6
Have to stop at Hawksbill Cay, miles of sand beaches! We'll set up beach umbrellas and chairs while you discover and enjoy this amazing place. A little picnic, maybe?
Day 7
Heading back to Nassau, we'll cross the Yellow Bank famous for its coral heads. The corals are dark and easy to see through the clear waters. Some coral is only 1.2 meters from the surface. A spectacular diving spot!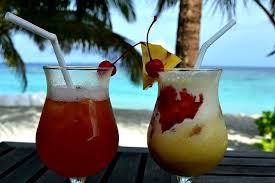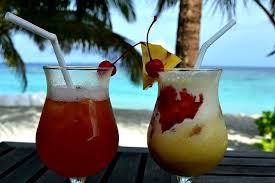 Other destinations
Premium Yacht Charter also offers long-term charters to Eleuthera, known as the Island of freedom. Eleuthera is on the list of the 25 sexiest beaches in the world by Forbes Traveler. Eleuthera is known to have some of the best dive sites in the world, most famous for Current Cut. You will visit and admire the Glass Window Bridge, where you can see the contrast of the dark blue Atlantic Ocean and the calm waters of the Caribbean Sea, the different colors are truly amazing... Preacher's Cave, Harbour Island with pink sand beaches, the beautiful village of Spanish Wells and so much more are just a few of the jewels waiting to be discovered near Eleuthera.